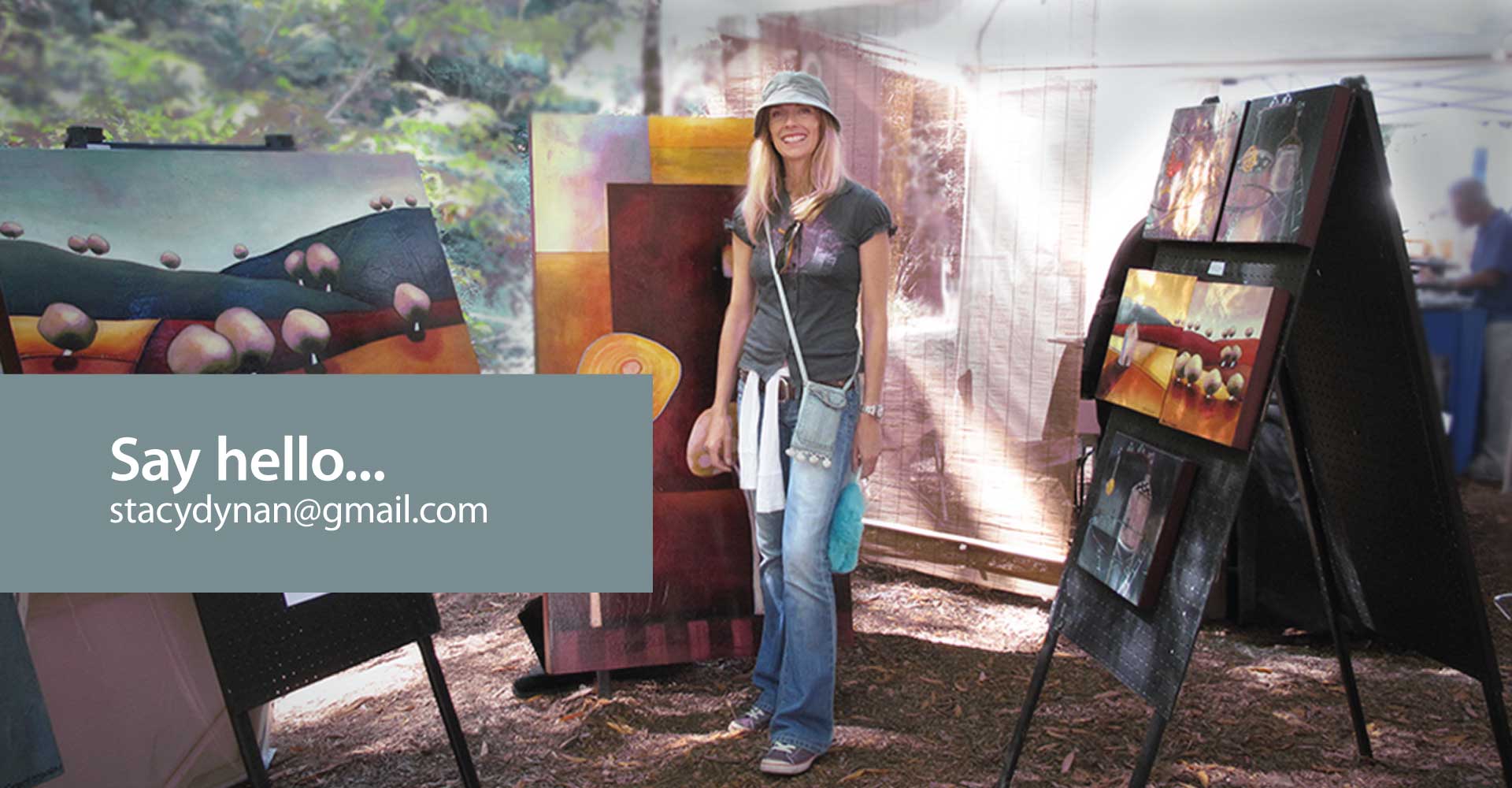 To contact me, click on my email address, send a little message ( stacydynan@gmail.com ) and I'll get back to you as soon as the paint dries – which is fairly fast these days :-)
Please note that your information is confidential and is never sold or disclosed, but I may use it to invite you to a 'cheese-and-wine' gallery reception, share my latest news, and inform you where and when I'll be having an exhibition.
And of course, I'd love to meet you, or simply stay in touch.
THANKS: I'd like to thank Jody Kasch for her help with some of the photographs on my site. Jody can be contacted at jodyflyhigh@gmail.com or jodykaschphotography.com. I'd also like to thank my good friend Fabian Venter for his guidance and patience in helping me to build my website.
You guys rock!