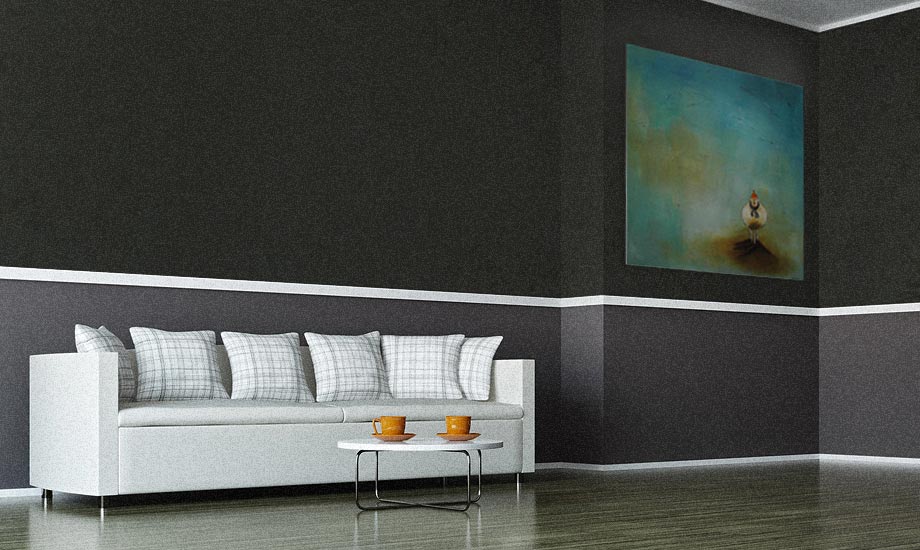 It's easy. I'll work with you to ensure you get exactly what you're looking for, for your home, office, school, business, or as gift for a loved one, or a friend.
All you have to do is contact me, and we'll discuss which of my themes you'd like, even a combination is OK, the size painting you are after*, whether you want a 'portrait' or 'landscape' orientation, colors you prefer, and other such things.
Once we've tackled this, I'll get cracking (please allow 3-6 weeks for completion) after which I'll email you a picture of the finished painting. Or if you are in my neck of the woods, you're welcome to come to my
studio for an in person look. Of course if there are any changes you would like, I'll be happy discuss what can be done to ensure your painting is exactly what you envisioned for your space. And if it is not suitable, don't worry, the painting will find a happy home elsewhere.
Once you are happy with the painting, I will carefully box and ship it directly to you via UPS to ensure it arrives in perfect condition!
And that's it! See, I told you it's easy.
*See below for standard sizes, or I can have one custom made by my canvas supplier – there are no size limitations. One of my larger commissions was a 12ft x 6ft landscape for a corporate lobby in Los Angeles.